Yesterday I attended an origami workshop. I was so impressed with the great work I saw on display which was done by one of the organisers.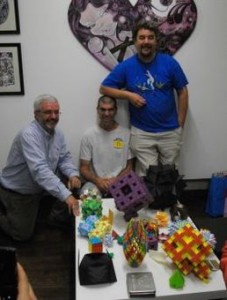 The first origami project we did as a group, each  learning to make the 2 folds used in origmi: the valley fold and the mountain fold. When we had made 3 pieces each we started to connect them to build this really cool looking tetrahedron. This would be a great 1st origami project to introduce the origami techniques to a class.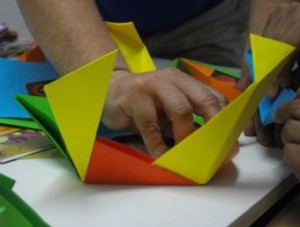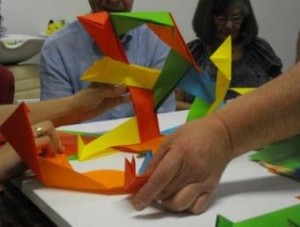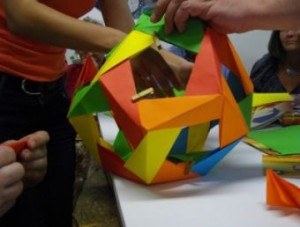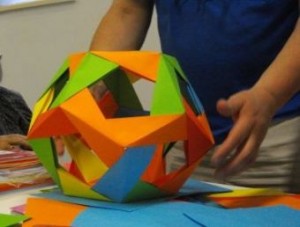 I hadn't tried origami before so was pleased with all the little pieces that I made: a bird, a dogs head and a flower. I even made a box with a lid to contain my work.